SAFE AND SOUND
Concrete parking structures are subject to all of the exterior elements, freeze/thaw cycles and salt or chloride infiltration which will accelerate the corrosion of the steel reinforcing bar. The corrosion of the bar creates cracks in the concrete and promotes water infiltration that damages the concrete.
In some cases, the reinforcing steel has corroded to a point where surrounding concrete falls away, becoming a structural and liability issue. The compromised concrete and steel have to be removed, steel replaced and new concrete placed.
With Cornerstone's extensive experience and skill level the project can be completed within required budget and timelines.
LEARN MORE: PARKING GARAGES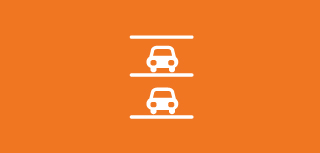 From concrete repair to large structural slab replacements, we'll ensure your garage can weather any storm with a long service life and reduced liabilities. Click here to learn more.